Quality Health Care in Ohio
Return to Daily Life Quicker and Safer with QUICKmed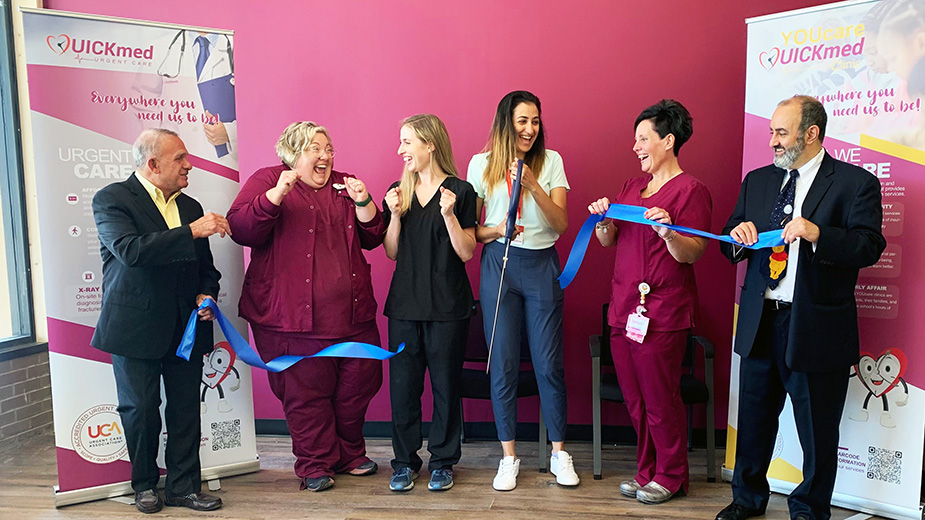 QUICKmed is a community-oriented, locally owned, and operated urgent care here in Northeast Ohio.
We have multiple standalone urgent care clinics (some also housing specialties such as women's health and primary care) and YOUcare clinics located on school campuses. We give back to our community by donating, sponsoring, and participating in local events.
We offer the same types of services as a primary care physician, but on a more urgent basis. Our experienced and compassionate team is ready to provide prompt medical services to address a wide variety of non-emergency health issues that can't wait for a scheduled appointment.
Everything Under One Roof

QUICKmed Urgent Care Centers offer a wide selection of comprehensive physicals for adults, children, seniors, and employees:
School Physicals
Sports Physicals
Camp Physicals
DOT/DMV Physicals
Occupational Physicals and more

You can come to us for any non-life-threatening injury or illness, and we'll treat you promptly.
From allergy symptoms and auto accident injuries to wart removal and urinary tract infections – get the care you need and get on with your day!

Onsite Lab Testing & Screening
blood work,
urine tests,
strep cultures,
mononucleosis,
pregnancy,
rapid Flu and Covid-19 tests,
drug and alcohol testing, and many other common health screenings

Check getting vaccinated off your to-do list. Get vaccinated for
hepatitis A & B,
pneumonia,
tetanus,
diphtheria,
pertussis,
tuberculosis,
shingles, flu, and many more. We offer a wide range of vaccinations for people of every age.

There are different types of prescriptions that we can write, some of them are:
antibiotics, antiviral medication, asthma and allergy drugs, medications for digestive conditions. As well, we can provide medication refills for a variety of chronic conditions such as high blood pressure, diabetes, gout, migraines, etc.
If you don't have a primary care doctor, we can assist you in obtaining routine care.

In order to help women gain easier access to health care, in some of our locations we have women's health specialists.
We, at QUICKmed, want to make sure our female patients are able to see a doctor, get prescriptions refilled, medical tests, prenatal care, and had a doctor to deliver their babies.